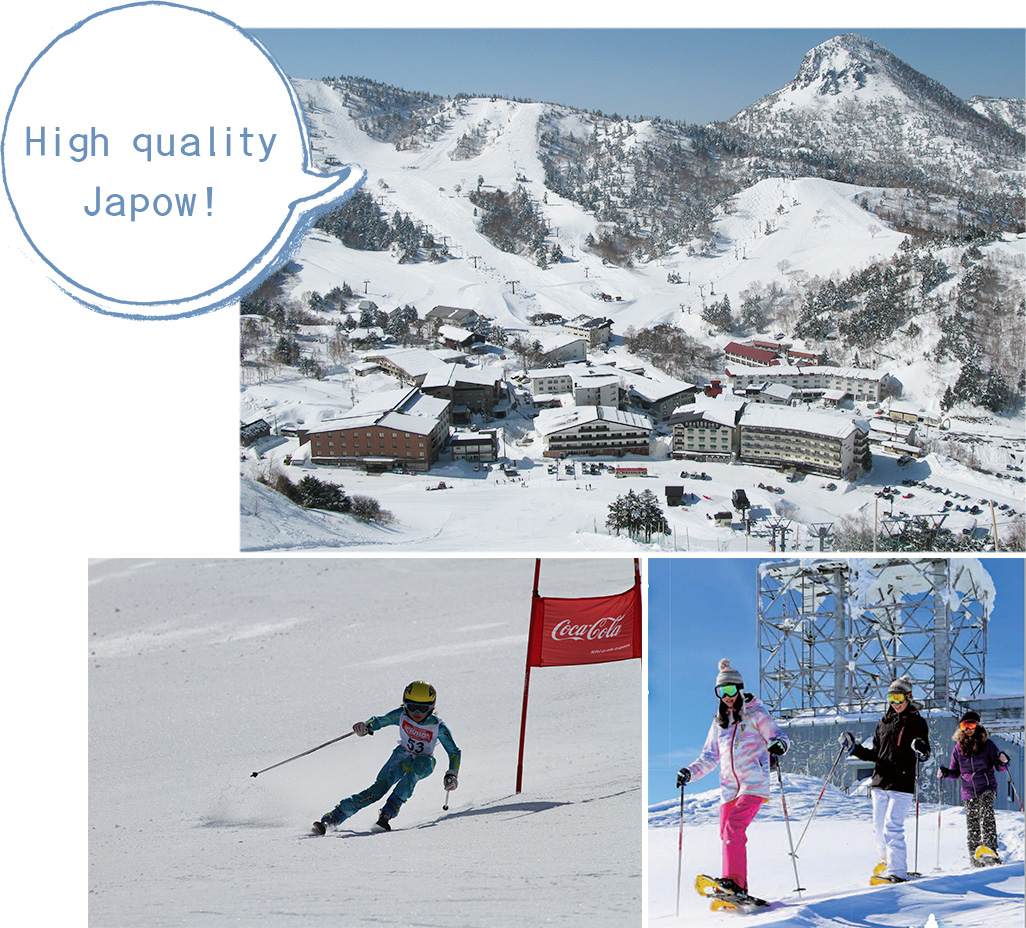 Ski, snow board
There are 19 ski resorts combined in shigakogen ski resort.
Our lodge is 3 minutes away from Yokoteyama, kumano-yu ski resorts. You can access to all ski areas by lift and gondola, shuttle bus. You can enjoy a long winter season since the ski resorts open from December to May.
Snow shoeing
Beginners are okay ! It is a winter hiking tour that goes on a pure white snowy field with snow shoe.